My sis and among her numerous buddies have an enduring custom, raised partly from a timeless Parks and Recreation episode, called the "reward yo self" weekend. The 2 of them book into an elegant hotel in Melbourne, enjoy luxurious picnics on the huge hotel bed, beverage champagne in the bath, cover themselves in high-end charm items and usually, well, treat themselves.
Of all the hotels they've remained in, the one they returned raving about the most was The Royce, on St Kilda Road. "It's so attractive and gorgeous," my sibling gushed, the ideal mix of aspects required to genuinely measure up to the spirit of her elegant custom.
A previous Rolls-Royce dealer, the website has actually been a hotel for more than 20 years. In 2017, it was offered to bar designer Mazen Tabet for about $55 million and, over the previous 2 years, has actually gone through a comprehensive restoration. Its relaunch in February brought with it a brand-new suite of dining alternatives, the most enthusiastic of which remains in the old automobile display room on the ground flooring. It's called, properly, the Showroom Bar.
There's been no keeping back with the style of the location: its excessive, art deco-inspired luxury is pure glam.
Columns are mirror-encrusted and the grand, curving staircase is a symphony of filigreed chrome, while chairs and banquettes are covered in pastel velours and enormous chandeliers hang from skyrocketing ceilings.
A substantial bar inhabits the centre of the area and there is great deals of clubby lounge seating around the windows for those wishing to drop in for beverages or coffee.
There's been no keeping back with the style of the location: its excessive, art deco-inspired luxury is pure glam.
The menu is attempting to be great deals of things to great deals of individuals, which is essential, I expect. It is successful most resoundingly in its timeless, luxe European offerings, meals that look like a throwback to noughties dining (in an excellent way): grilled scallops with peas in a warm bacon vinaigrette ($29), or a beautifully prepared fillet of Murray cod in a grapefruit beurre blanc ($49).
An almond and garlic gazpacho ($23) was a smooth marvel, topped with a charred grape salsa. Victorian black mussels in a seafood bisque ($45) were fat and completely prepared, though I 'd have chosen the standard baguette crostata to the limp soda bread served on the side. (Also, it would've been great to get a bowl for the shells that might really accommodate them; we wound up playing a rousing video game of mussel-shell Jenga at the table.)
There's an area of the menu entitled "Comforts" that appears function developed for room-service because it consists of a hamburger ($34), a club sandwich ($32) and a lobster roll ($36).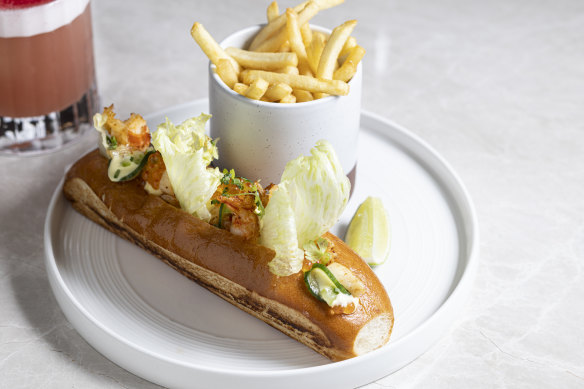 I was especially thrilled by the latter, given that correct lobster rolls are tough to come by in Melbourne, however this variation is anything however normal. The brioche bun was dotted with hunks of butter-poached lobster meat, great deals of chopped cucumber and smoked salmon roe.
I didn't find the guaranteed saffron aioli, iceberg lettuce or celery, which is great, I expect– it was still a yummy sandwich– however I 'd like our city to be able to provide a traditional lobster roll prior to individuals go tinkering the formula.
Desserts were, unusually, all some type of custard or mousse or meringue, without a tart or cake or pastry in sight. I'm likewise not exactly sure how the passionfruit parfait ($22) certifies as a parfait. Looking like a stiff panna cotta over a biscuit base, it's neither the layered variation popular in America, nor the semifreddo of European custom.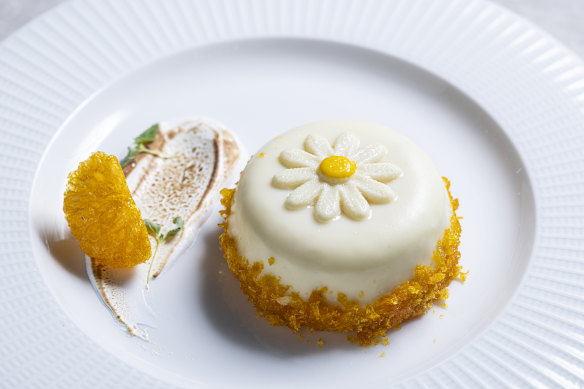 It was apparent the service group is still quite in training mode and I'm uncertain how official that training is. Fundamental things, such as what to state when you approach a table, might not have actually been covered. Red wine service is being taught on the fly and does not yet reach the concept, for example, of putting visitors' red wine for them in a dining establishment where they're being charged upwards of $30 for a meal or sandwich.
I'm presuming these things will arrange themselves out as the location gets busier, the personnel grow in self-confidence and business shifts to inviting more residents (today, the majority of the trade seems servicing hotel visitors).
Some of this food is really beautiful– sufficient, in addition to the space's extreme appeal, for a meal at the Showroom Bar to absolutely seem like a reward.
The rundown
Vibe: Over-the-top art deco glam
Go-to meal: Murray cod with grapefruit beurre blanc ($49)
Drinks: Creative, reliable mixed drinks and a crowd-pleasing red wine list with a couple of intriguing finds
Cost: About $200 for 2, leaving out beverages
This evaluation was initially released in Good Weekend publication
The Best Amsterdam hotel Deals
Click the button listed below to get the very best discount rates on hotels in Amsterdam.
---
Visit Amsterdam?
Get The I-Amsterdam City Card and Save!
The I-Amsterdam City Card is an All-In-One Amsterdam Discovery Card that includes Free Public transportation, complimentary entry to 70 museums, totally free canal boat trips, complimentary bike leasing, and a lot more!
Click the button listed below to understand more