The hotel company improved profits and income in the last pre-pandemic year
Hotels were forced to close during the health crisis EFE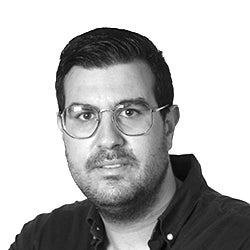 22/02/2023 Updated at 19: 9 a.m.
NH Hotels Group leaves the pandemic behind after obtaining a profit of 100 million euros last year. The hotel owned by the Thai Minor Hotels, has taken advantage of the 'boom' of travel dammed up after two years of crisis sanitary , in addition to the price increase, to return to black numbers for the first time since 2019 and obtain some total income of 1,759 million euros. A result that improves on the 834 million received last year, but also the pre-pandemic year, when in 2019 the group entered 1,718 million and recorded 90 million in benefits.
According to NH, the profits are also due to the capital gains obtained by the rotation of non-strategic assets, as well as its pricing strategy and cost control that have allowed the reported ebitda reached 519 million euros, which represents 94% of the 2019 figure, mainly due to the negative impact of the first quarter of last year by Ómicron.
The good progress of the business also It has allowed it to reduce its net financial debt to 308 million euros, when at the end of 2021 it stood at 568 million. In fact, the company announced within the framework of Fitur, the amortization of the entire debt contracted during the pandemic, around 500 million, 250 of them corresponding to ICO credits.
A recovery that helped to raise average prices and revenue per available room, which "have offset the lower occupancy level in 2022 compared to 2019". In 2022, NH hotel Group earned an average of 74 euros per room, in line with the equivalent figure for 2019 "and despite the negative impact of omicron in the guide quarter".
In the case of Spain, the average price per room in the whole of 2022 was 123 euros per day , a remarkable 10% compared to 2019, while average occupancy was 69%, five percentage points less than in 2019 "The increase in revenue was due to the excellent performance of secondary cities throughout of the year, and the relevant upturn in Madrid and Barcelona from the second quarter with the reactivation of business trips", says the company.
Looking ahead to this year, the hotel group hopes to continue in the ascending line and that
the resumption of the great congresses and travel Long-distance international flights, as well as the continued reactivation of business trips in large corporations "compensate for any specific slowdown in demand in the leisure segment"
source
The Best Amsterdam hotel Deals
Click the button listed below to get the very best discount rates on hotels in Amsterdam.
[ maxbutton id=" 2″ url=" https://amsterdamhoteldeals.nl/amsterdamhotels" text=" Check All Deals ➡"]
---
Visit Amsterdam?
Get The I-Amsterdam City Card and Save!
The I-Amsterdam City Card is an All-In-One Amsterdam Discovery Card that includes Free Public transportation, totally free entry to 70 museums, totally free canal boat trips, totally free bike leasing, and far more!
Click the button listed below to understand more