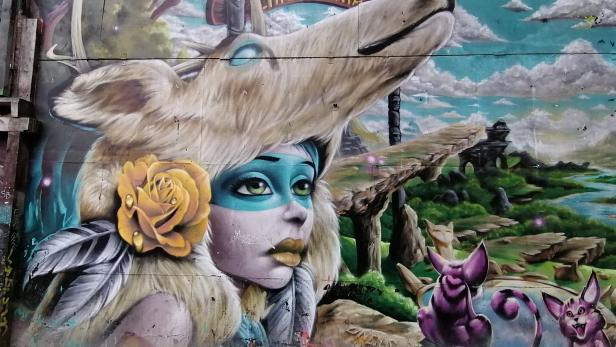 A trademark of Copenhagen is the juxtaposition of historic and modern architecture.
"Would you rather have the room cleaned or a bike for the day?"

The question asked by the receptionist in the hotel seems a bit unusual at first. But why not exchange room service for a bike? In Copenhagen, biking is known to be the number one means of transport anyway. It shouldn't come as a surprise that cycling is so popular in Denmark's capital: Copenhagen Streets are so wide that almost every street is flanked by two generously dimensioned cycle lanes, on which you can comfortably roll along–and enjoy the absence of combat cyclists–.

If you like it comfortable, you can of course whiz through the city with the subway, although you only notice it on closer inspection: there is no driver in there! Trains are fully automatic, and every two minutes, so crowds on the metro platforms are a thing of the past for Copenhageners.

free spirits and squatters
For free spirits, Christianshavn is recommended. There, fifty-one years ago, squatters took over a disused military site and proclaimed the anarchist, creative, alternative free city of Christiania. Now tolerated by the Danish state as an autonomous municipality, car-free Christiania, now home to around a thousand people, has become one of Copenhagen's biggest visitor attractions. Cannabis is sold and consumed unabashedly on Pusher Street, although according to Danish law you can be punished for owning it outside of Christiania. To be on the safe side, there is a sign at the exit of the site with the inscription "You are now getting in the EU"– a special kind of warning.
The Tsar and the Tower
A trademark of Copenhagen is the juxtaposition of historical and modern architecture: Rococo buildings such as Amalienborg Palace, the residence of the Danish royal family, contrast with futuristic buildings such as the opera house opposite The best way to get there is from the top of the Round Tower (Rundetaarn. You don't climb the stairs, but a wide, two hundred meter long ramp. The Russian Tsar Peter I is said to have rushed up here in a carriage to meet a young woman from Copenhagen impress– a real stage pig.
Denmark's capital, which is one of the most livable and safest cities in the world in every ranking, is also likeable power are its inhabitants. It's not that easy to find a lot of friendliness and serenity elsewhere. The now often overused magic word for the Danes' attitude to life is "hygge" and means something like "well-being". Incidentally, the same thing is contagious.
We would like to show an ActiveCampaign newsletter widget here. Unfortunately, you did not give us your consent for this. If you choose to view this, please consent to ActiveCampaign, LLC.
Top-informed anytime and anywhere

Secure unlimited access to all digital content from KURIER: Plus content, ePapers, online magazines and more.
The Best Amsterdam hotel Deals
Click the button listed below to get the very best discount rates on hotels in Amsterdam.
[ maxbutton id=" 2″ url=" https://amsterdamhoteldeals.nl/amsterdamhotels" text=" Check All Deals ➡"]
Visit Amsterdam?
Get The I-Amsterdam City Card and Save!
The I-Amsterdam City Card is an All-In-One Amsterdam Discovery Card that includes Free Public transportation, totally free entry to 70 museums, totally free canal boat trips, totally free bike leasing, and far more!
Click the button listed below to understand more