— Obviously, this feels both wistful and strange.
Ellen Løvold Strand (48) is the fifth female hotel director in a row at Fru Haugans hotel in Mosjøen. The first was her great-great-grandmother Ellen Haugan, who in 1885 first rented and then bought the hotel 13 years later for NOK 15,000. By then there had already been hotel operations here on the seafront for over 100 years; ever since 1794.
Now Løvold Strand, together with his brother Alf Nyfløt Gilroy (51) and his father Alf Gilroy Johannessen (80), have decided to sell the 129-room shop hotel. The sale will also include the other businesses in the parent company Fru Haugangruppen; Frøken Skjolds hotel with 39 rooms plus the restaurant Blomsterbua Mat og Vin.
Altogether these have 141 employees, of which 46 are permanent. The employees were informed about the sale at a general meeting on Wednesday afternoon.
To abroad?

It is Erik Myklebust of the global advisory company CBRE who has been tasked with finding a buyer for Mrs Haugans in Mosjøen . He was also an adviser when the Utne family sold the historic hotel Ullensvang in Hardanger to HIG Capital and Hamilton hotel Partners in March last year.

— The sale of Ullensvang has probably made foreign investors look up because there are many exciting hotels in Norway. So it is probably more demanding for a foreign buyer to understand Mosjøen than larger cities such as Tromsø and Bodø, at the same time there is an incredible amount of exciting things happening in this area, says Myklebust.

— It are several investment initiatives in industry there, helped by low electricity prices. There will be a new airport, and in terms of communication, with both trains and the E6, it helps that we believe it will be possible to find a buyer who can match the sellers' price expectations, he says — without wanting to go into what the sellers think the hotel group might be worth .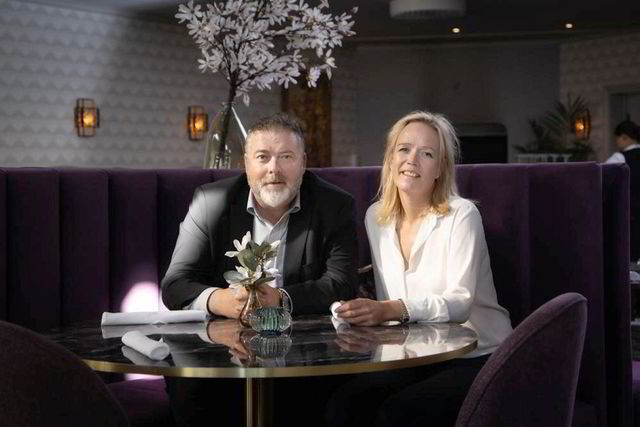 Ellen Løvold Strand says the sale of the family company has been actualized in the last cut in half year.
— There are several reasons for this, both personal and in consideration of the workplaces here in Mosjøen, she says and adds that she and her brother have six children. None of them have chosen to bet on a future in the tourism industry.
— We have simply thought a lot about what we will use the rest of our lives for. It is all-consuming to run such a hotel. We have also chosen to stand outside chains and purchasing associations. We think it has been right, but at the same time it has made the operation more demanding. Then we see that the competition has become tougher and more international. In sum, we have therefore come to the conclusion that it may not be the best for the workplaces and the hotel to continue alone, she says.